24 mayo 2023
Burofax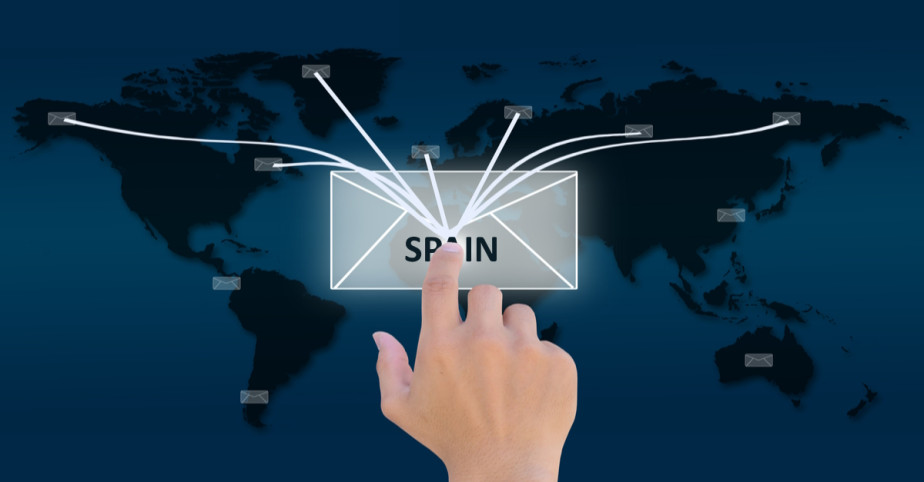 The Definitive Guide to Sending an Online Registered Letter (Burofax) to Spain Quickly and Securely
Do you need to send important documents to Spain while being in another country? Don't worry, we have the perfect solution for you.
Introducing the option to send an online registered letter (burofax), a method known for its security and full legal value. This service is the perfect solution for your needs when it comes to sending highly important documents.
In this article, we will show you how to send an online registered letter (burofax) quickly and securely using the Burofax One service provided by CartaSinSobre, the leading platform for Online Postal Mail in Spain.
Step 1: Visit the CartaSinSobre Website
To begin with, you simply need to access the CartaSinSobre.com website from any internet-connected device, whether it's a computer, tablet, or mobile phone. This platform has been designed to provide users with a simple and efficient experience when using its services. It offers practical, intuitive, and trustworthy solutions designed to comprehensively meet all your communication needs.
Step 2: Select the Burofax One Service
Once you're on CartaSinSobre, the process is straightforward. You just have to select the Burofax One service from the main menu. Then, you will see a button that says 'Send Burofax', which, upon clicking, will take you to a user-friendly and intuitive interface that will guide you step by step to send your burofax quickly and effortlessly.
Step 3: Fill in the Sender and Recipient's Details
In the burofax sending section, you need to fill in the required fields with the sender's information (your details) and the recipient's information (the person or entity in Spain to whom you want to send the burofax). Make sure to provide accurate details, including full names, mailing addresses, and any other relevant information.
Step 4: Attach the Document
Ensure that you have the burofax document you want to send in PDF format. It can be a contract, a legal notification, or any other important document. Once you have the document ready, simply use the file upload option and attach it to your submission.
Step 5: Create an Account on CartaSinSobre
Before proceeding, it is necessary for you to register on CartaSinSobre.com by creating a free account. To do this, provide the requested information such as your name, email address, and a secure password. This quick and easy registration will allow you to access all the features and services of the platform.
Step 6: Review and Confirm the Submission
Carefully review all the provided details to ensure their accuracy. Confirm the sender's and recipient's information, and verify that the attached document is the correct one. Once you are satisfied, proceed to confirm the submission of the burofax.
Step 7: Make the Payment
To complete the sending process, CartaSinSobre will ask you to make the corresponding payment for the burofax service. Simply accept the terms and conditions, choose your preferred payment method with a credit or debit card, and complete the transaction following the provided instructions. The platform provides secure and reliable options to ensure the protection of your personal and financial information.
Step 8: Receive Confirmation and Tracking
Once you have made the payment, you will receive a confirmation email for the burofax sending. This email will contain relevant details such as your order number and the estimated delivery date. Furthermore, you will be notified at all times of the current status of your burofax through the tracking system provided by CartaSinSobre. This ensures that you can stay informed about the progress of your delivery.
Step 9: Delivery of the Burofax in Spain
Once the burofax has been sent from abroad, the postal operator of CartaSinSobre will take care of its delivery to the specified address in Spain. Thanks to their collaboration with local providers and their experience in international shipments, you can trust that your burofax will arrive safely and within the estimated timeframe.
Step 10: Download Invoice and Certificates
After your online burofax has been delivered to its recipient, it is important to download the certified documents from your Reserved Area. These documents include the shipping invoice, a copy of the burofax, the proof of delivery, and the certification of content. They will serve as evidence of your transaction and as legal references in case of future disputes.
In Conclusion
Sending an online registered letter (burofax) to Spain from anywhere in the world doesn't have to be a complex task. With the Burofax One service from CartaSinSobre, this process becomes simple, fast, and completely secure.
CartaSinSobre commitment to user experience and efficiency in their services is reflected in an intuitive and accessible platform that eliminates geographical barriers for communication.
Their extensive experience in the international shipping sector translates into a high-quality burofax service capable of meeting the most demanding needs.
Using the Burofax One service guarantees that your documents will reach their destination in Spain safely, quickly, and efficiently. This allows you to focus on what really matters while they take care of your international communication needs.